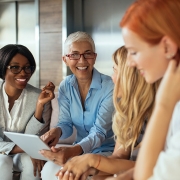 The faculty members at Wellesley Centers for Women (WCW) are world-renowned experts in their respective fields who conduct innovative research to better understand issues related to women.
WCW's collaboration with Lynch Research Associates
LRA first began working with WCW in 2017, when Dr. Jennifer Grossman, a faculty member at WCW, had a successfully funded federal grant from the National Institutes of Health (NIH) that required the help of a lead statistician with expertise in psychometric testing and longitudinal statistical modeling.
Federal grants are among the most difficult grants to obtain. Only the top researchers and experts in their fields receive them. We're honored that the faculty members at WCW have placed their trust in Lynch Research Associates. This speaks to our strength as methodologists and statisticians.
For Dr. Grossman's project, Lynch Research Associates performed all the statistical modeling that was required and helped the faculty generate a series of peer-reviewed publications.
Since then, we've collaborated with other WCW faculty, helping them write winning federal and foundation grant proposals, serving as the lead methodologist on funded grants, and producing numerous peer-reviewed publications. This work has been cited in other academic publications and picked up by the popular media.
Dr. Grossman says, "As a principal investigator on numerous federally funded projects, I have partnered with Lynch Research Associates on grants and journal submissions for many years because they are professional, highly responsive, and bring both detailed and big-picture approaches to their work."
Below are a few examples of the work that we've helped WCW faculty produce.
https://www.lynchresearchassociates.com/wp-content/uploads/2022/09/Happy-business-woman-working-together-online-on-a-tablet.jpg
667
1000
projects@coldspringdesign.com
https://www.lynchresearchassociates.com/wp-content/uploads/2022/10/Lynch-Research-Logo.png
projects@coldspringdesign.com
2022-09-15 12:12:11
2022-11-15 01:07:38
Rewarding Collaborations on Federal Grants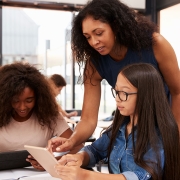 Project Scope
Understanding the "Good Life" Courses
Universities in the United States and abroad are increasingly offering courses that engage undergraduate students in deep questions surrounding how to lead a good life through an exploration of purpose and life's meaning. These courses are broadly labeled as "Good Life" courses, though a variety of titles exist, such as "Happiness and the Good Life," "Philosophy as a Way of Life," "Greek Literature and the Good Life," and "Life Worth Living." Regardless of the title, the courses themselves share a goal of helping students explore life's purpose and meaning so that they can live a happier, more fulfilling life—both in the present and after graduation.
AVDF wanted to better understand who enrolls (and teaches) Good Life courses, the pedagogical techniques used, and the potential resulting student impacts.
Enter Lynch Research Associates.
Our Approach
Developing a Two-Part Study for Better Insights
The AVDF enlisted us to research the answers to the above questions. To accomplish this, we developed a two-part study.
PHASE 1
We designed a qualitative interview process in which the LRA team conducted hour-long interviews with six faculty members who teach Good Life courses and six of their students.
PHASE 2
Currently underway, we're using insights gained from the qualitative study to create a survey to be administered to Good Life students and faculty nationwide.
Our founder, Alicia Lynch, explains the rationale behind this approach: "The process of first conducting a qualitative study and then using insights from the qualitative study to design a quantitative study is a well-regarded approach to fields such as this that are newly emerging."
Results
Rich Data, Unexpected Insights
The twelve hours of interview data that we collected provided incredibly rich data and unexpected insights into the experiences of faculty and students who have engaged in Good Life courses.
Though faculty reported using a wide variety of theoretical approaches and selected texts, several key themes emerged suggesting that Good Life courses, while taught from various perspectives across a range of universities, possess common threads both in their pedagogical approaches and in students' lived experiences.
Next Up
Designing and Executing the Quantitative Study
The insights generated from the qualitative report provided a strong foundation for building a quantitative study.
LRA is currently recruiting Good Life faculty across the country to participate in a pre-post study (also known as a before-and-after study) in which students enrolled in Good Life courses in the Fall of 2022 will complete a survey before completing a Good Life course and after they've completed the course.
The quantitative study will allow us to reach a broader range of students and faculty. It will also deepen our understanding of what Good Life courses look like across the country, who is enrolling in these courses, and what pedagogical approaches may be most effective for helping students explore what it means to live a "Good Life" and (ultimately) how to adapt their attitudes and behaviors so that they can develop a stronger sense of meaning and purpose in life.
Stay tuned for the results of the quantitative study, which are expected to be available in the Spring of 2023.
https://www.lynchresearchassociates.com/wp-content/uploads/2022/09/Teacher-helping-high-school-students-with-technology.jpg
667
1000
projects@coldspringdesign.com
https://www.lynchresearchassociates.com/wp-content/uploads/2022/10/Lynch-Research-Logo.png
projects@coldspringdesign.com
2022-09-15 12:01:03
2022-11-15 01:08:09
Combining a Quantitative and Qualitative Approach to a Foundation's Impressive Work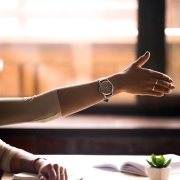 Our collaboration with Commonwealth began in 2018. At that time, Commonwealth needed assistance with advanced statistical analyses. Our first collaboration was a great success. We provided Commonwealth with a person-centered approach to analysis that allowed them to envision their research questions and results in a new, more nuanced way. We've been working together ever since.
To date, we've helped Commonwealth with the following:
Design study methodologies

Generate nationally representative samples

Conduct advanced statistical modeling
We've worked with Commonwealth through the challenges of having dense amounts of data, but needing to choose the select data points that will have the most impact. Many of our collaborations involve helping Commonwealth discover the true story that the data is telling.
Click the links below to learn more about some of our collaborations with Commonwealth:
Rewarding work with trusted partners
Our ongoing collaborations with Commonwealth serve as an excellent example of how we develop long-term relationships with many of our clients. It's an honor to work with organizations that have such a profound impact on the world—and we are grateful that they trust us with their research projects.
"LRA was a pleasure to work with and played an essential role in developing our research questions and data sets into meaningful insights to inform our next phase of human-centered product development."

Charles de la Cruz & Julianna Samper
Innovation Manager & Senior Innovation Manager, Commonwealth
https://www.lynchresearchassociates.com/wp-content/uploads/2022/09/commonwealth-case-study.jpg
667
1000
projects@coldspringdesign.com
https://www.lynchresearchassociates.com/wp-content/uploads/2022/10/Lynch-Research-Logo.png
projects@coldspringdesign.com
2022-09-15 11:33:40
2022-11-15 01:08:24
Your data has a story. We help tell it.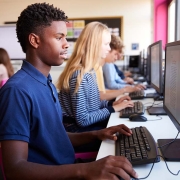 The Challenge
EVERFI wanted to validate its claims with unimpeachable data.
EVERFI's Prescription Drug Safety (PDS) Course is a 6-module online course designed to be administered in schools for students in grades 9 through 12. Over 200,00 students have completed the course, and EVERIFI's internal data suggested the course had strong positive effects.
EVERFI wanted to validate their claims with unimpeachable data.
That's where Lynch Research Associates came in.
Our Approach
We deployed the gold standard in scientific inquiry – a rigorous randomized control trial.
Lynch Research Associates designed a randomized control trial (RCT) in which teachers were assigned to a treatment or control group.
In the treatment group, teachers administered the EVERFI PDS curriculum as they normally would and asked students to complete a "pre-survey" prior to starting the curriculum and a "post-survey" once the curriculum was completed. In addition, we administered a third survey (i.e., a Time 3 survey) one month after students completed the PDS curriculum.
In the control group, teachers had students complete a "pre-survey," wait for two weeks, then complete a "post-survey."
Next, we recruited 94 teachers and 2,325 students to participate in the RCT. Our team executed the RCT, collecting and managing all data, ensuring that the study was administered as designed and that participants completed all components of the study.
Once the data was in, the work was just getting started. We managed and cleaned all data within our own platform. It was imperative that EVERFI could stand confidently by the results (whatever they were!), so we designed a rigorous statistical approach and put these data through meticulous analysis.
The Conclusion
The data confirmed EVERFI's claims.
The results of the RTC showed that the PDS curriculum worked extremely well. Students in the treatment group demonstrated larger increases in sense of personal responsibility, knowledge, healthy actions, and refusal skills and larger changes in perceptions of social norms than students in the control group.
The results of the Time 3 survey showed that the positive effects of the PDS program were maintained up to a month later.
Dr. Dan Zapp, Senior Director, Research & Evaluation at EVERFI, said, "Despite our limitations of budget and time, Lynch Research Associates delivered with flying colors on our shared project. I could not have been more pleased with their preparedness, hard work, professionalism, and final results."
On the Horizon
Publication in a peer-reviewed journal.
The goal now is to see if our study, analysis, and conclusions will pass muster in the larger scientific community. We submitted the results to a peer-reviewed journal, and they were accepted. Publication is set for the fall of 2022.
https://www.lynchresearchassociates.com/wp-content/uploads/2022/09/data-from-high-school-online-course.jpg
667
1000
projects@coldspringdesign.com
https://www.lynchresearchassociates.com/wp-content/uploads/2022/10/Lynch-Research-Logo.png
projects@coldspringdesign.com
2022-09-15 11:03:07
2022-11-15 01:08:57
EVERFI Demonstrates the Effectiveness of Its Prescription Drug Safety Course Through a Randomized Control Trial
Scroll to top